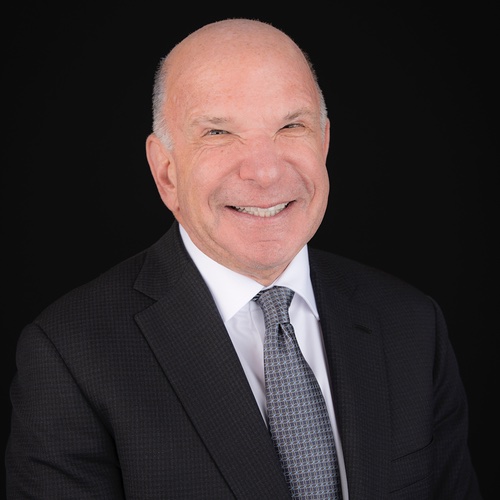 As founder and chairman of Rubin, Turnbull & Associates, William D. Rubin has been a respected and influential figure in Florida politics and business for over three decades.
With deep expertise across a range of issues and industries, Rubin represents clients before the Florida State Legislature, Governor, cabinet, state agencies and local governments throughout South Florida. His extensive experience in the strategy and management of statewide and local campaigns has been a valuable asset to numerous candidates and public officials. Rubin served as a political advisor for the last two successful campaigns for Governor, most recently as co-chair of the Inaugural Committee for Governor Ron DeSantis.
Rubin also serves as an advisor to many significant Florida companies, with a focus on the highly regulated industries of health care and gaming, as well as the education sector at all levels. One of the many areas in which he has established widely recognized expertise is the burgeoning business sector related to the medicinal use of marijuana. Rubin has worked extensively on all legislation and rulemaking since the inception of the program in Florida in 2014.
Prior to founding his firm, Rubin built a distinguished record of accomplishment in both the public and private sectors. He began his career working for Florida's Attorney General and later joined the Florida Department of Insurance, where he rose to the position of Assistant Insurance Commissioner and Treasurer. As assistant commissioner, he was directly responsible for all activities related to the Florida State Board of Administration and served as the department's chief legislative lobbyist overseeing its legislative agenda. He was also actively involved with the National Association of Insurance Commissioners and the National Association of State Treasurers.
Rubin has also provided his leadership skills in a variety of community service roles. He is the former chairman of the Pompano Farmers Market Authority and has served as a board member for the Story Theatre, a not-for-profit corporation helping to introduce young people from underserved communities to live theater. He currently serves as a board member for the Ounce of Prevention Fund of Florida, a nonprofit dedicated to shaping prevention policy and investing in innovative prevention programs.
Rubin received his bachelor's degree in journalism from the University of Florida, where he was inducted into the University of Florida Hall of Fame and Florida Blue Key. He currently resides in Plantation, Florida, with his wife, Lys, and their daughter, Michelle.
1 W. Las Olas Blvd, Fifth Floor
(KO Lawyers Building)
Fort Lauderdale, Florida 33301
Telephone: 954.467.3993
101 E. College Avenue
Suite 502
Tallahassee, Florida 32301
Telephone: 850.681.9111
815 Ponce de Leon Blvd.
Suite 210
Coral Gables, FL 33134
712 H St. NE
Suite 950
Washington, DC 20002