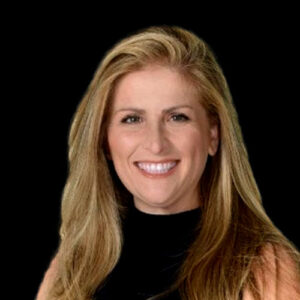 Jodi Bock Davidson is a Government Affairs Consultant specializing in federal, state and South Florida government relations. As a savvy government affairs and political consultant Davidson uses her extensive experience to guide a wide variety of businesses, local governments, trade associations and non-profits to secure legislation and funding from the United States Congress and U.S. Executive agencies, the Florida Legislature, South Florida counties, municipalities, and school boards.
Her decades of Congressional experience have resulted in long-standing professional relationships with Members of Congress, and staff members of many committees in the House and the Senate, the White House, and U.S. Executive agencies which she is able to use to help Rubin Turnbull clients navigate through the public policy process. Davidson specializes in issues relating to transportation, higher education, international trade, homeland security, veterans affairs, alternative energy, unions, trade associations, and local government matters.
She has extensive experience in both the U.S. House of Representatives and Florida House of Representatives, including a key role with U.S. Congresswoman Debbie Wasserman Schultz, where she helped oversee legislative and political affairs and successfully managed the Congresswoman's campaigns, all while managing the Congresswoman's Florida office and staff.
Prior to joining Congresswoman Wasserman Schultz's team, Davidson worked for Congressman Kendrick Meek, State Representative Nan Rich, and served as the Florida Political Director for John Kerry for President in 2004.
1 W. Las Olas Blvd, Fifth Floor
(KO Lawyers Building)
Fort Lauderdale, Florida 33301
Telephone: 954.467.3993
101 E. College Avenue
Suite 502
Tallahassee, Florida 32301
Telephone: 850.681.9111
815 Ponce de Leon Blvd.
Suite 210
Coral Gables, FL 33134
712 H St. NE
Suite 950
Washington, DC 20002