Heather@RubinTurnbull.com
---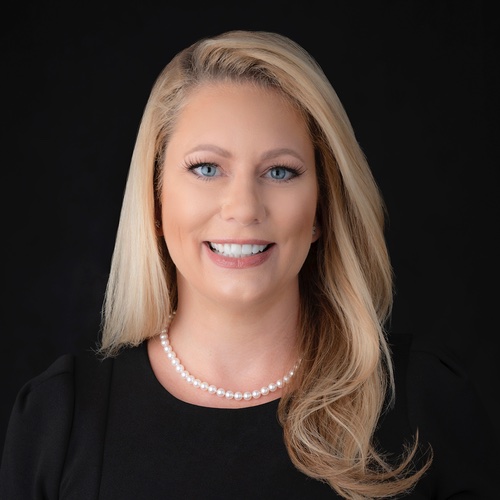 Heather L. Turnbull is managing partner of Rubin, Turnbull & Associates. She was elevated to that role in January of 2019 after serving in the firm since 2003.  Turnbull brings a unique set of strengths to the firm's clients, including her two decades of experience in Florida politics and government relations as well as her perspective as a licensed attorney.
Turnbull manages all of the firm's operations within its three Florida offices in Tallahassee, Fort Lauderdale and Miami, with responsibility for staff, clients and overall strategy. She has overseen a significant expansion of the firm over the last several years, including an influx of additional talent and resources to support the firm's lobbying, fundraising and political advisory services.
Turnbull represents the firm's vast array of clients before the Florida State Legislature, Governor, cabinet, state agencies and local governments. She is experienced in a wide range of client industries including health care, communications, transportation, emerging technology and criminal justice. Her efforts have secured appropriations for a multitude of local governments, not-for-profit organizations and private companies. Turnbull is also a passionate advocate for animal welfare, working to encourage officials at all levels of government to protect animals from cruelty and harm, and to reduce the homeless pet population.
Candidates and elected officials on both sides of the political aisle in Florida have relied on Turnbull as a seasoned advisor on a wide range of political and campaign issues. She recently served on the host committee for Governor Ron DeSantis' inauguration.
Turnbull began her career in politics as a legislative assistant in the Florida House of Representatives and previously worked as a governmental consultant before the Florida Legislature for a former member of the U.S. Congress.
Prior to joining the firm, Turnbull practiced civil litigation as a licensed attorney in Miami. She received a dual bachelor's degree in political science and sociology from Centenary College of Louisiana and a Juris Doctorate from the University of Arkansas. She is a licensed member of the Arkansas Bar, Florida Bar and The District of Columbia Bar, and is admitted to practice before the U.S. District Court, Southern District of Florida.
1 W. Las Olas Blvd, Fifth Floor
(KO Lawyers Building)
Fort Lauderdale, Florida 33301
Telephone: 954.467.3993
101 E. College Avenue
Suite 502
Tallahassee, Florida 32301
Telephone: 850.681.9111
815 Ponce de Leon Blvd.
Suite 210
Coral Gables, FL 33134
712 H St. NE
Suite 950
Washington, DC 20002